The best
donuts in town.
And they're vegan, too.
Produktinformation
Im letzten Winter war dies eine unserer beliebtesten Geschmacksrichtungen, also müssen wir diesen Donut natürlich wieder anbieten. Hausgemachte Vanillekipferl-Streusel, eine duftende Vanilleglasur aus echter Bourbon-Vanille und etwas Puderzucker auf einem handgefertigten Ring-Donut. Der Donut enthält Weizengluten und Mandeln.
Produktinformation
Die wohl deutscheste Weihnachtssüßigkeit die es gibt – als Donut! Unsere Rezeptentwicklerin Melanie hat sich mal wieder selbst übertroffen: Der Donut ist mit einer dunklen Schokoladen-Ganache überzogen und mit einer Marzipan-Schlagsahne, Orangenkompott und Lebkuchenstreuseln dekoriert. Der Donut enthält Weizengluten und Mandeln.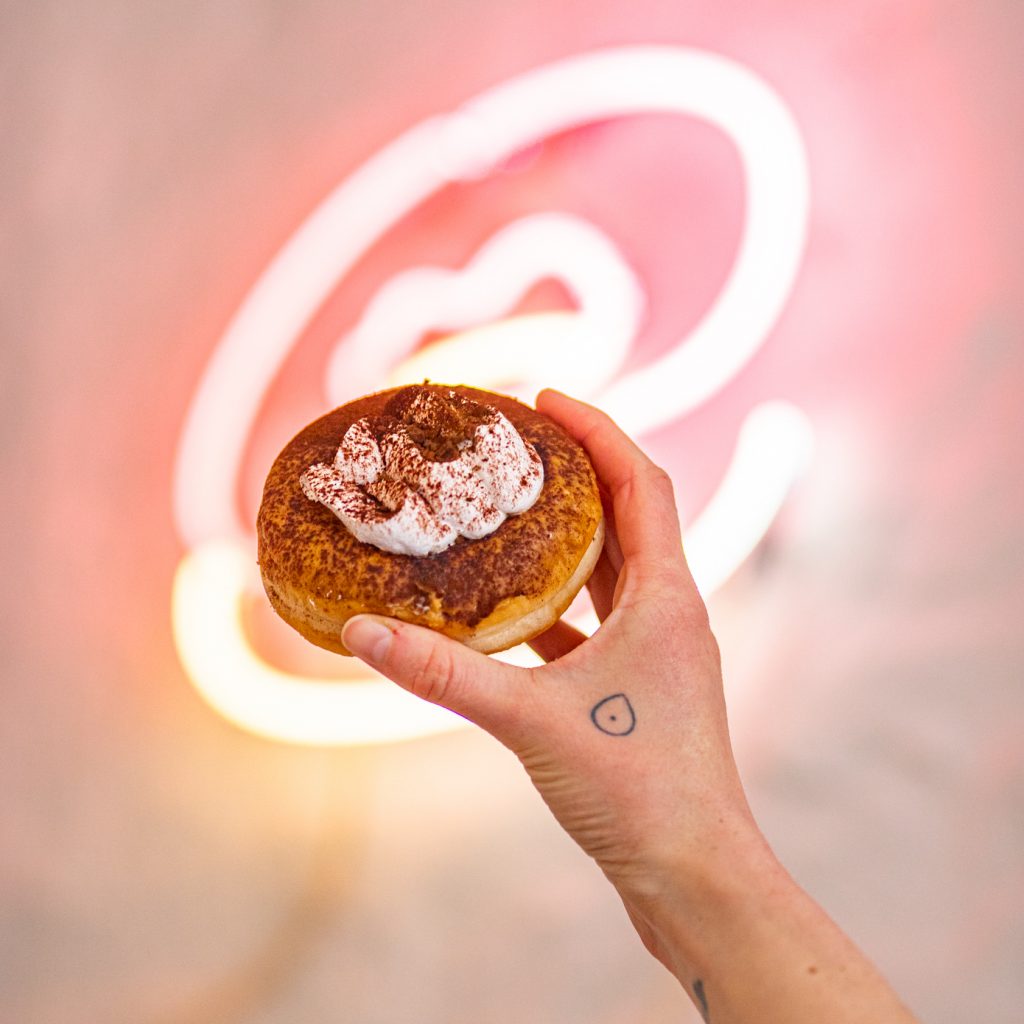 Unser Charity Donut
Mit dem Wunsch, etwas an unsere Community zurückzugeben, haben wir 2018 unseren Charity Donut ins Leben gerufen. Von jedem verkauften Tiramisu Donut spenden wir 1€ an monatlich wechselnde gemeinnützige Organisationen, die Alles geben, um diese Welt zu einem besseren Ort zu machen.
Im Dezember sammeln wir Geld für den Wünschwagen vom Arbeiter-Samariter-Bund e.V.
Schwerstkranken Menschen in ihrer letzten Lebensphase einen besonderen Wunsch zu erfüllen – das ist die Aufgabe der ASB-Wünschewagen. Seit 2014 bringen engagierte Samariterinnen und Samariter mithilfe des ausschließlich aus Spenden finanzierten Projekts Menschen am Ende ihres Lebens, gut umsorgt, noch einmal an ihren Lieblingsort.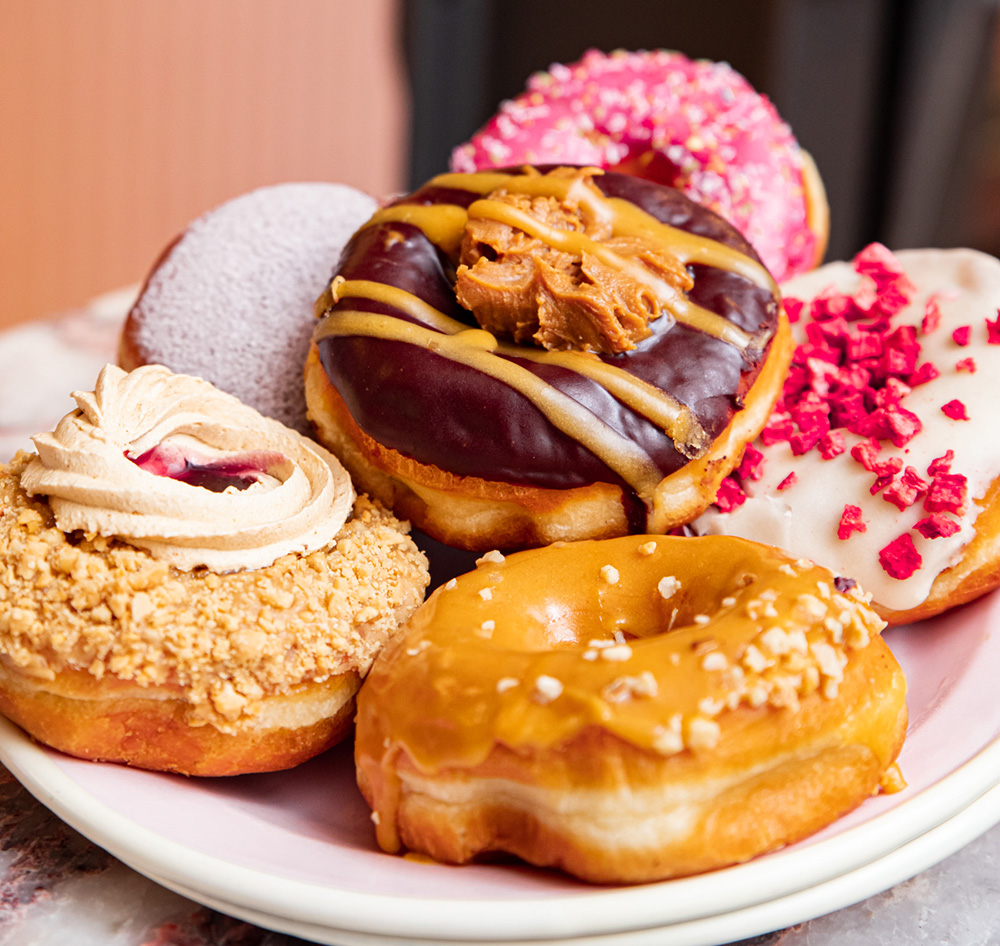 Wir sind klimaneutral!
Nachhaltigkeit hat alle unsere Entscheidungen von Anfang an geprägt. Vegan zu sein ist nicht nur eine persönliche Ernährungsentscheidung, sondern hat auch große Auswirkungen auf unser Klima. Aber allein darauf ausruhen wollen und können wir uns nicht.
Something special!
Was gibt es Schöneres, als Donuts zum Geburtstag? Genau, persönliche Geburtstagsgrüße in Donut-Form!
Wir können alle Buchstaben von A bis Z (und auch Zahlen) anfertigen – Satzzeichen oder andere Symbole sind leider nicht möglich.
Für größere Catering-Events bieten wir auch Mini-Donuts, eine Donut Wall oder Esspapier mit individuellem Branding on top auf unseren Donuts an. Kontaktiere uns gerne mit deinen Wünschen & Ideen.
Unsere Standorte