The best
donuts in town.
And they're vegan, too.
Produktinformation
Dieser Donut ist mit einer köstlichen, cremigen Kokosnusscreme gefüllt, in eine Frischkäse-Glasur getaucht und mit gerösteten Kokosnussraspeln bestreut = tropical feelings im Februar. 🥥☀️🌴 Donut enthält Weizengluten und Kokosnuss.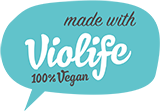 Produktinformation
Ein Klassiker im Frühjahr: Spreewelle ist von der bekannten Donauwelle inspiriert und wird aus einem braunen und weißen Teig hergestellt. Der Donut ist mit hausgemachter Kirschmarmelade gefüllt, mit dunkler Schokoladenganache (von Original Beans) glasiert und mit Beerenpulver und Vanillestreifen überzogen. Donut enthält Weizengluten.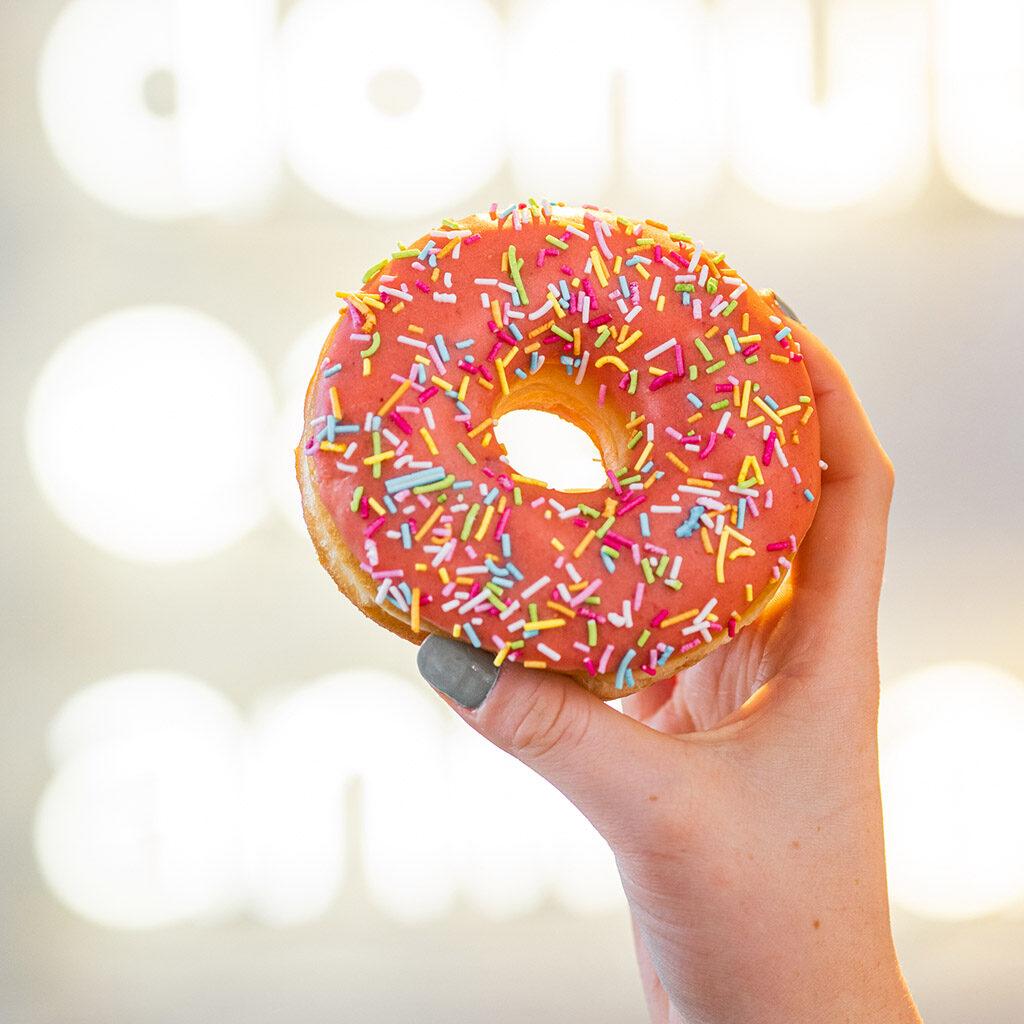 Unser Charity Donut
Mit dem Wunsch, etwas an unsere Community zurückzugeben, haben wir 2018 unseren Charity Donut ins Leben gerufen. Von jedem verkauften Strawberry Sprinkles Donut spenden wir 1€ an monatlich wechselnde gemeinnützige Organisationen, die Alles geben, um diese Welt zu einem besseren Ort zu machen. Seit der Einführung unseres Charity Donuts haben wir 334.177 Euro für wohltätige Zwecke gespendet.
Im Februar unterstützen wir ein Moorwiedervernässungs- und Paludikulturprojekt in Greifswald unterstützen. Mehr über die Initiative erfährst du HIER.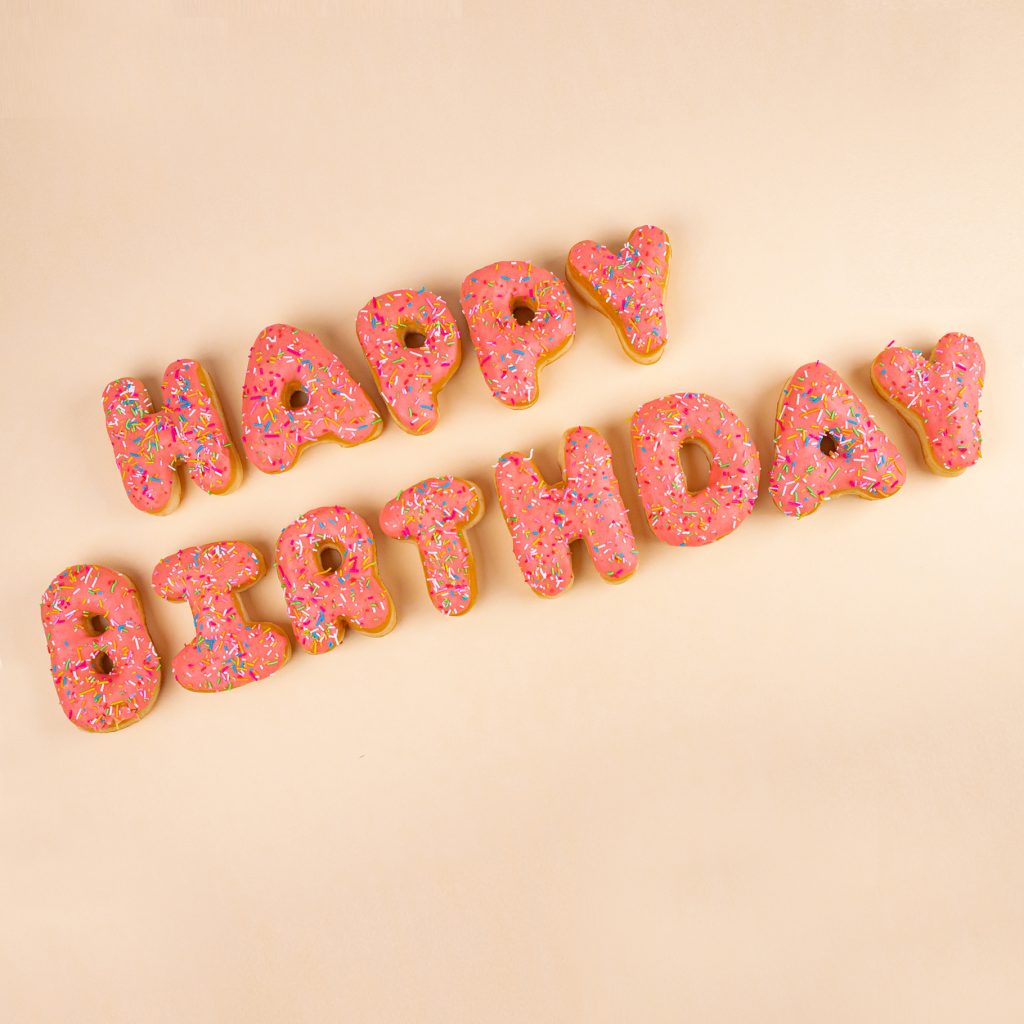 Something special!
Was gibt es Schöneres, als Donuts zum Geburtstag? Genau, persönliche Geburtstagsgrüße in Donut-Form!
Wir können alle Buchstaben von A bis Z (und auch Zahlen) anfertigen – Satzzeichen oder andere Symbole sind leider nicht möglich.
Für größere Catering-Events bieten wir auch Mini-Donuts, eine Donut Wall oder Esspapier mit individuellem Branding on top auf unseren Donuts an. Kontaktiere uns gerne mit deinen Wünschen & Ideen.
Unsere Standorte